Our Team
Learn more about our great team at Southern Knights Senior Living Community!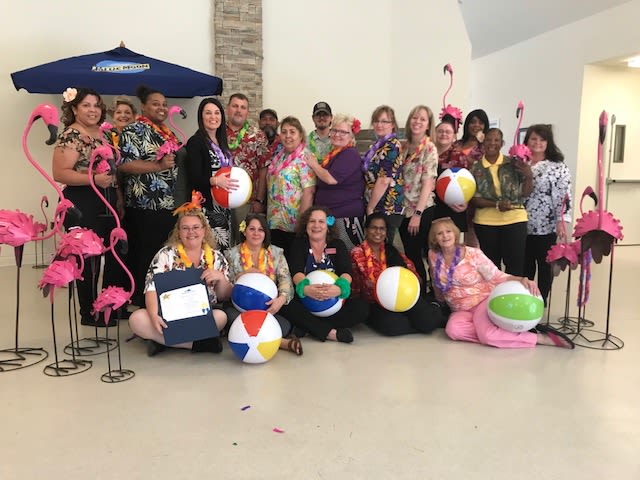 KEVIN GARRIGA, ADMINISTRATOR
Kevin Garriga joined Southern Knights Assisted Living in September of 2016 as the Administrator of the community. Having been Executive Director of other assisted living communities for the past 5 years, Kevin brings a vast knowledge of operations and management to effectively operate the community. His specialty is in memory care, which will be vital to the opening of the new Memory Care unit in the spring of 2017. Kevin has worked most of his professional career caring for people. Prior to working in assisted living, he spent almost 15 years in management with a children's home in Beaumont, Texas. As you can see, Kevin has a deep passion and love for seniors and children.
Kevin grew up in Southeast Texas in the small town of Bridge City and lived there for 43 years before moving to Beaumont for 5 years. He has 2 children and is the proud Grandfather of 1 grandson. He hopes to have many more. Kevin spends his spare time walking his 2 dogs at the park, golfing, or working in his yard. He also enjoys volunteering with the different ministries at his church in Porter along with other organizations in the Houston area.
SUSAN GUTIERREZ, RESIDENT CARE COORDINATOR
Susan was born in Lufkin, the heart of East Texas. She moved to the Tomball area in 2002 where she continued her passion as a care giver to the elderly. Susan received her certifications in Lufkin as a Certified Nurse Aide and Certified Medication Aide. She brought her talents to our community in 2004. At Southern Knights Susan has grown with her resident's ever changing needs. She is known for going above and beyond her specific duty. Susan has been the Resident Care Coordinator since 2009 and always strives to be there for her team, residents, and their families. Susan has three children and two granddaughters that are the apple of her eye. She is a people person and loves animals.
DANGEL "DEE" OWENS, SALES AND MARKETING DIRECTOR
Dangel, "Dee" to her friends, became a part of the Southern Knights community in 2001, following her dream of a career in nursing. Dee strives to improve the elderly's quality of life and believes each and every encounter by every individual can change that. She has held many positions here and is always flexible and eager to learn new things. Dee is currently our Sales and Marketing Director, and is excited to meet new clients and start new friendships. She has two sons that mean everything to her, and gives her family any spare time she has available.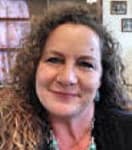 SHAWNA PLATOW - BUSINESS OFFICE MANAGER
Shawna is originally from Iowa but has lived in Texas long enough to be considered a Texan. She currently resides in Tomball just a few miles from Southern Knights. Her heart is with her husband and their five children. Shawna is a business savvy, highly efficient asset to our community.